Challenge
Founded 23-years ago on the periphery of LSU, this home-grown pizza joint had lost its grit, and atmosphere while it franchised to 32 locations across 4 southern states. The founder reached out to our team to restore the brand's original honest charm and spunky attitude with this updated prototype design.
Solution
Looking to upgrade the diluted corporate versions of its original store, this design strives to recapture the ideals and spirit of the embryonic restaurant. The joie de vivre of a neighborhood pizza joint and bar drove the design process. The new dining rooms encourage hanging out with family and friends and enjoying a slice or two. Unwinding in the bespoke bar is effortless as you escape the daily grind.
Finishes and treatments are as honestly expressed as the food. "Craft" was the focal point of the rebranding of the physical space and of the food. Authentic food and drink served in spaces crafted for the enjoyment of the food and the company.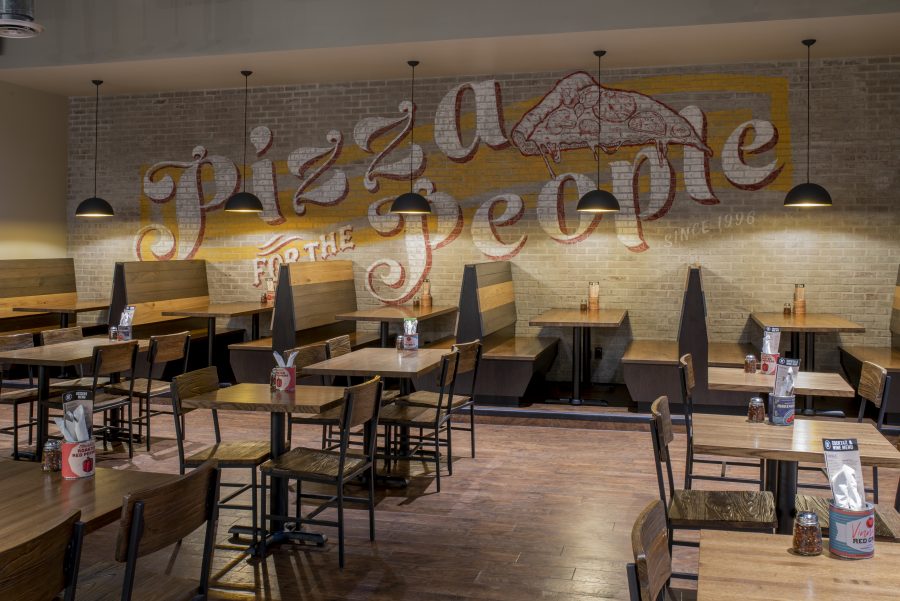 To honor their heritage, the space was designed to evoke old-time charm and a vintage vibe. Families can enjoy the unfussy dining room while bar patrons loiter over drinks and pies.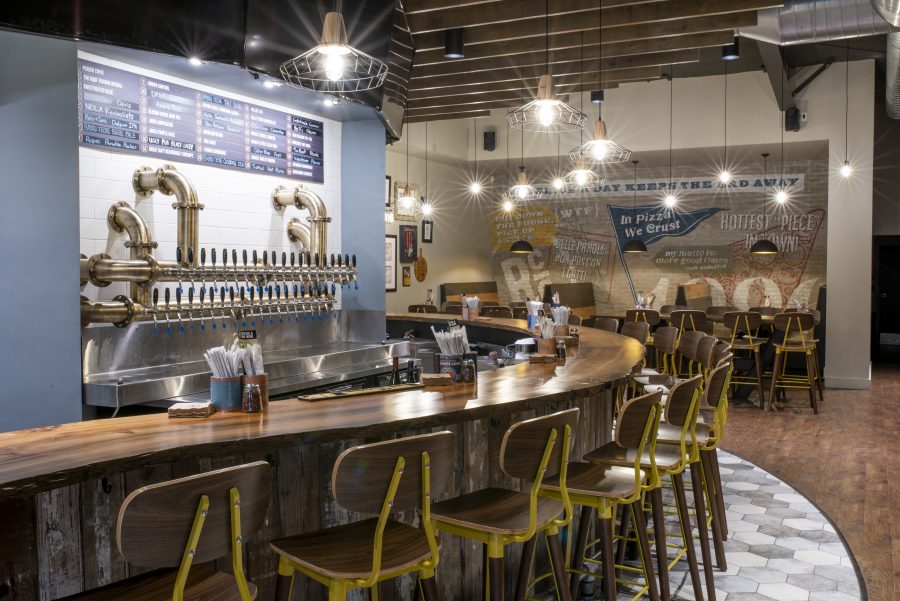 The simplified layout and upgraded graphics and fixtures are easily replicated across franchise locations. This transforms each restaurant from a just a place to eat to a true neighborhood hang-out pizza-joint, the ultimate vision of the founder for yummy creations.