CHALLENGE
As a locally owned, 40-year old construction company and pillar of the community, RJ Daigle & Sons needed to triple its square footage and construct a building that was suitable for its re-branding. As the company places an emphasis on its family-oriented staff, creating an environment that was flexible, inviting, and enjoyable to work in was at the top of the needs assessment.
SOLUTION
Totaling close to 14,000 square feet, this load-bearing steel stud structure maintains the residential scale and feel while holding true to its commercial roots, using brick, metal roofing, stucco, and wood siding. Inside, the building becomes much more dynamic, using colors and graphics to depict the history and story of the company.
The new RJ Daigle & Sons building is divided into three sections: public, semi-public, and private, with the majority of the office space occurring in the secure private section.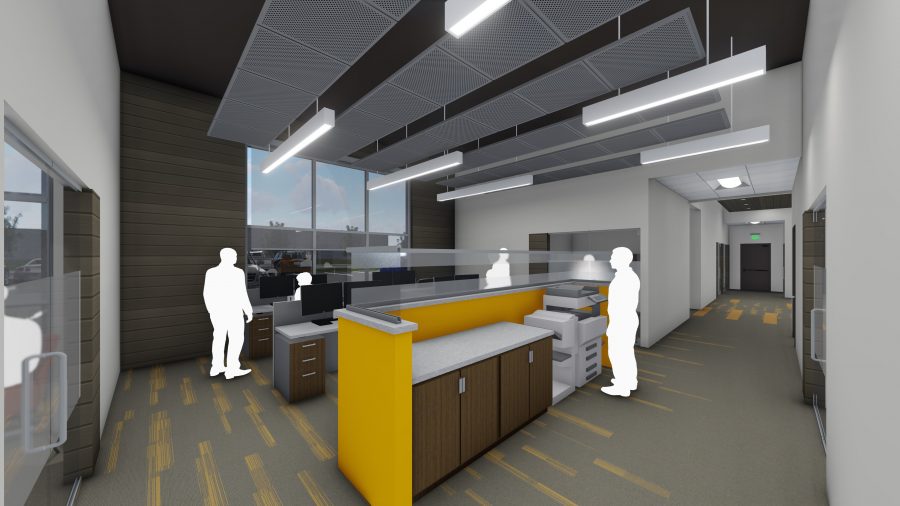 The semi-private area is comprised of several meeting spaces, including a 50-person, state-of-the-art training center, a 20-person board room, several pre-function and casual meeting spaces, and a refreshment center to be utilized by all of the meetings occurring in the wing.