CHALLENGE
We were tasked with creating an open office on a very tight site that needed to also include ample driveways and laydown yard to allow the company's trucks to work efficiently.
SOLUTION
Nearing 16,300 total SF, this production facility included roughly 7,300 SF of office space and support areas, with 9,000 SF of warehouse, shop and printing facilities. Keeping the building easy to construct by using large, dynamic forms, the firm was able to create an inviting facility while maintaining the corporate advertising company's architectural language that has been developed throughout all their facilities.
Inside, we used long spans to create an open, high-volume workspace that is in keeping with the company's mantra of creative, flexible and enjoyable workspaces for its employees.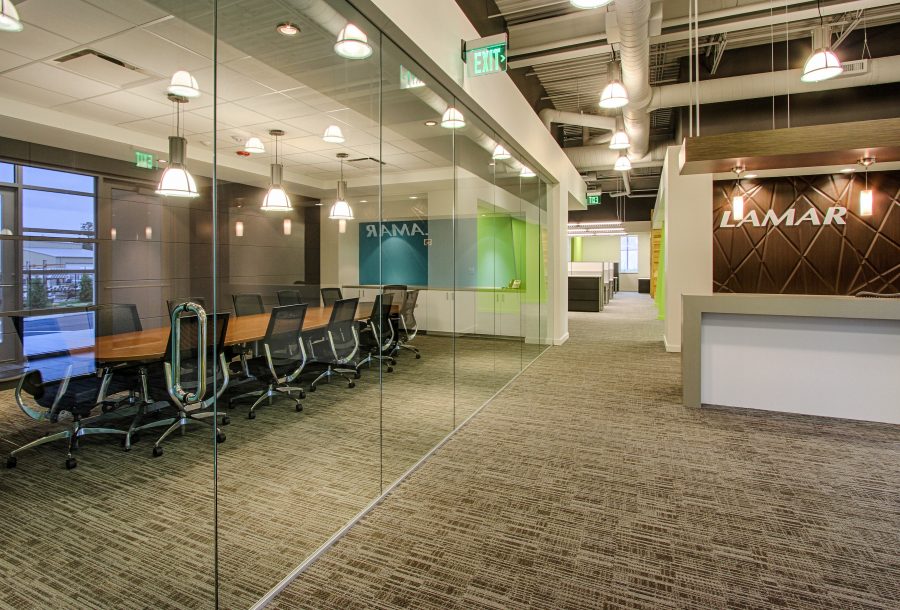 By coordinating the structure and mechanical ductwork, no ceiling was required in most of the office, leaving a technical and clean space, minimizing the height of the building, while maximizing the visual impact of the design.