CHALLENGE
The challenge of this project was to create a connection between the buildings of the Duck Camp with the surrounding Atchafalaya Basin environment.
SOLUTION
Using a combination of natural and minimalist approaches, materials and finishes reflect natural elements and create a unique environment, allowing for privacy and tranquility while simultaneously creating exciting entertainment areas.
Surrounded by water on three sides, the buildings offer guests breathtaking views of the surrounding lake from almost anywhere. The buildings are nestled so far back from the road that only a small piece of the lake is even visible to passersby. Because the entire property is located in a migratory bird flyway, the owners were concerned with light pollution at night therefore exterior lighting is almost non-existent. Dimly lit sconces offer minimal light at night to illuminate a path to sleeping rooms.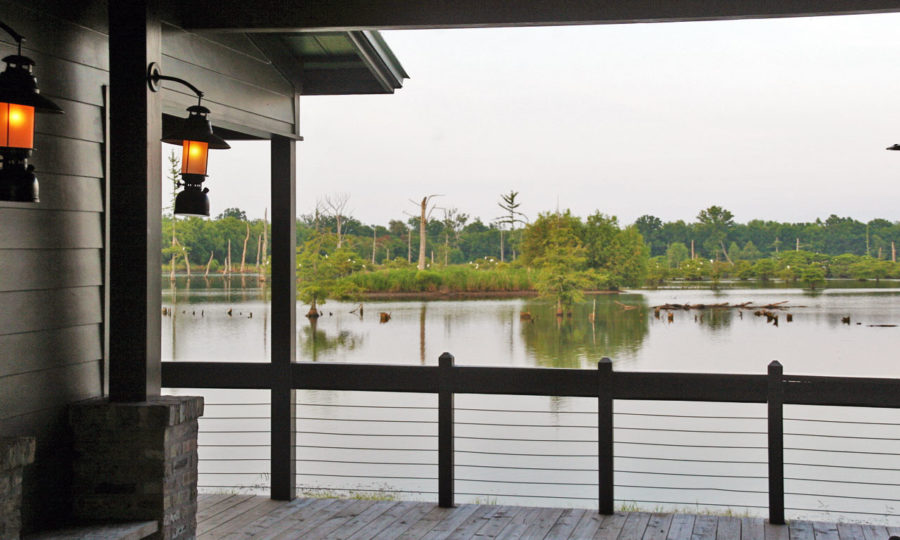 The facility is comprised of three separate buildings connected by a wood deck. The existing lodge was preserved and incorporated into the central building which functions primarily as an entertaining space.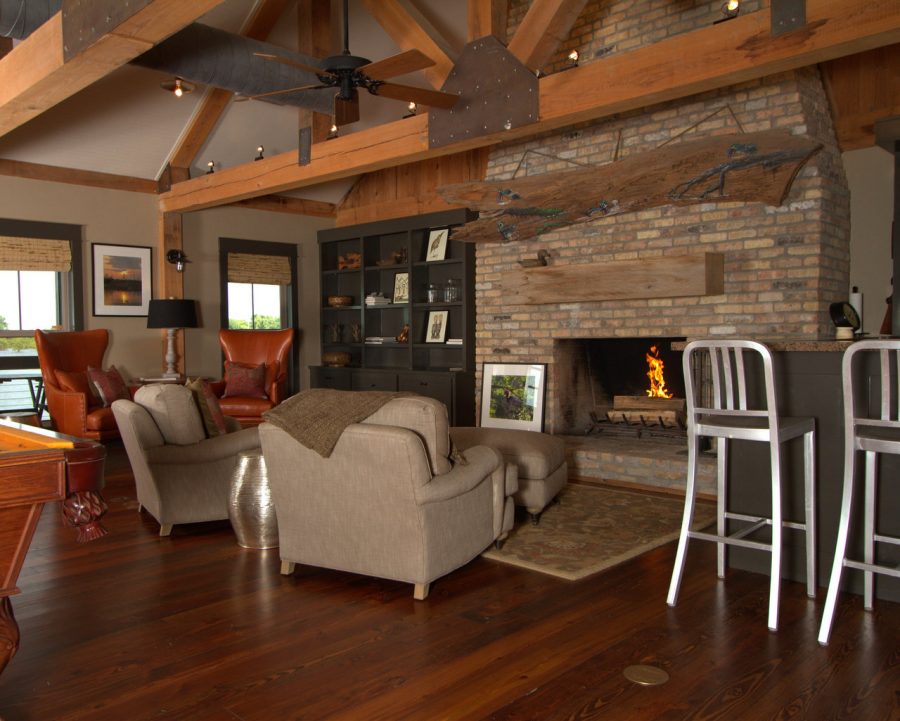 Neutral paint colors and stained wood trusses help the exterior of the building blend into its natural surroundings.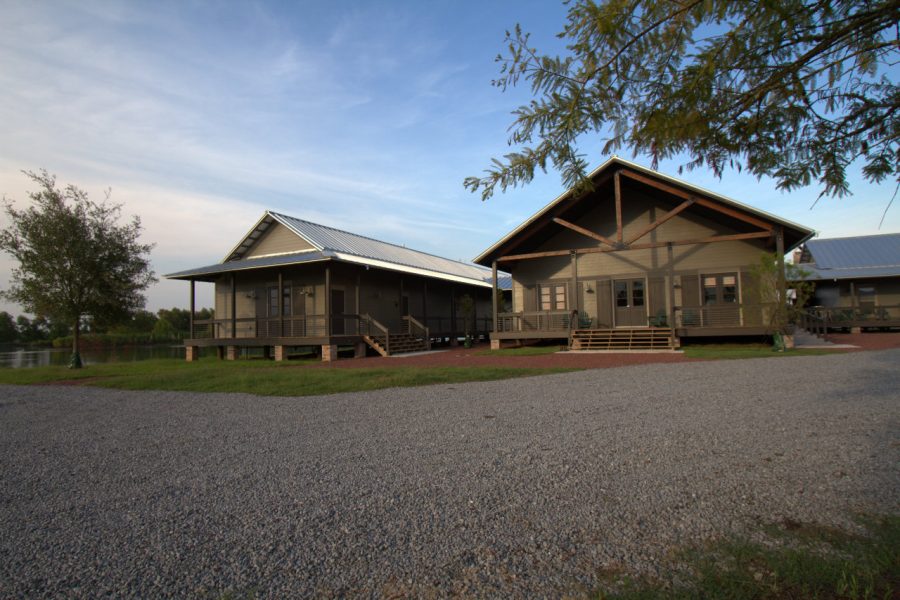 In order to create a unique dining experience, the table was custom built using 3" thick cypress slab with live edge. The table is illuminated by a salvaged fishing pirogue that was restored and converted to a chandelier. The open ceiling features large wood trusses which were constructed to match the trusses in the existing lodge on the property.