CHALLENGE
The owner of Prime Occupational Medical wanted to move their existing administrative office into a new building on their existing campus.
SOLUTION
We designed the exterior of the building to reflect into the existing established architecture of the campus while also creating the business's first two-story building.
The interior of the building was designed to reflect the modern and clean aesthetic of the company while providing ample space for the company to grow and expand over the next several years.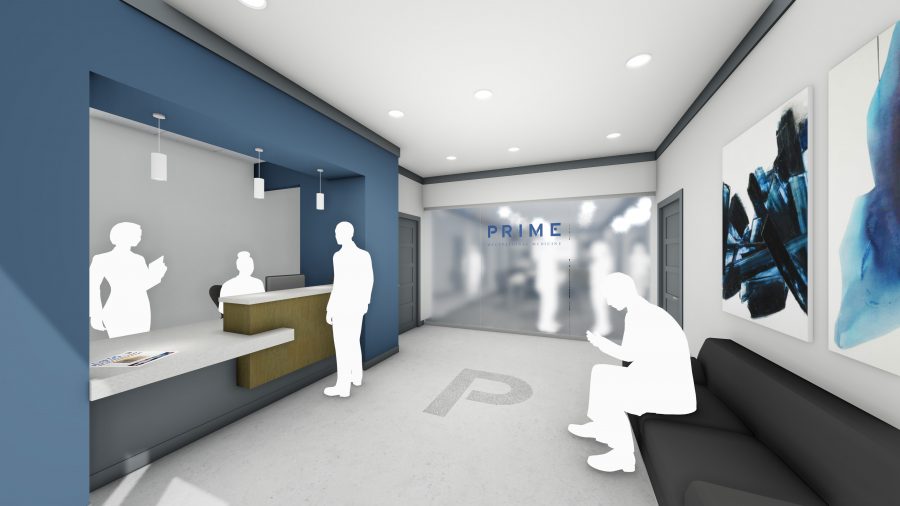 This project is currently under construction and will be completed Spring 2020.