CHALLENGE
An overarching directive from the client was to not just represent their typical corporate culture, but to also reflect the areas in which their business operates. One of the major factors in incorporating the location was embracing green building practices. These practices were directly incorporated into the overall design of the facility.
SOLUTION
The new facility upgrades the client's typical office exterior and interior to a creative, dynamic, and vibrant space that mirrors not only the spirt and synergy of the company but also captures the essence of San Bernardino. The interior of the facility merges the industrial nature of the client's corporate identity with the architectural language prevalent with the region.
Our team used native redwood as a warm invitation to guests and employees throughout. Large expanses of curtain wall allow the incorporation of the picturesque landscape surrounding the facility as a major component of the interior design.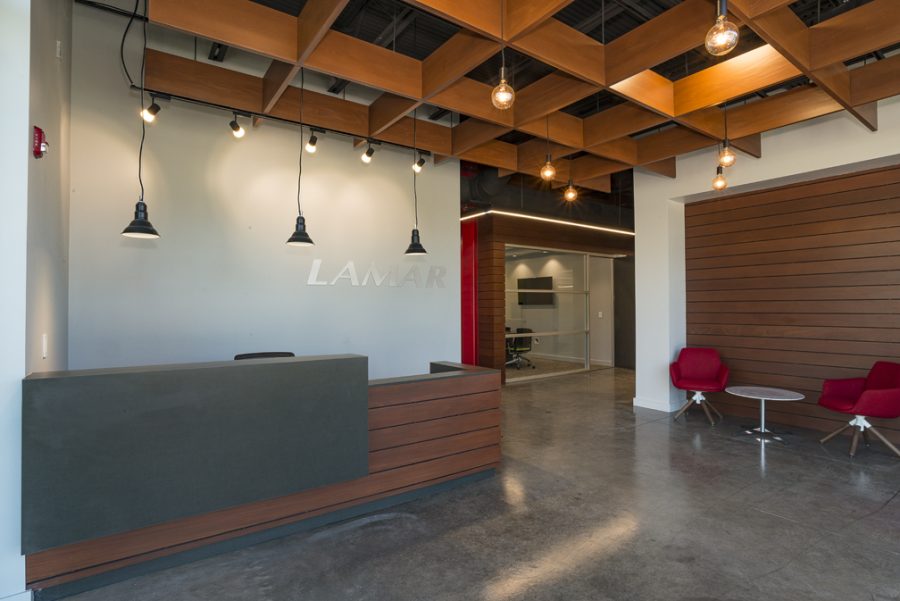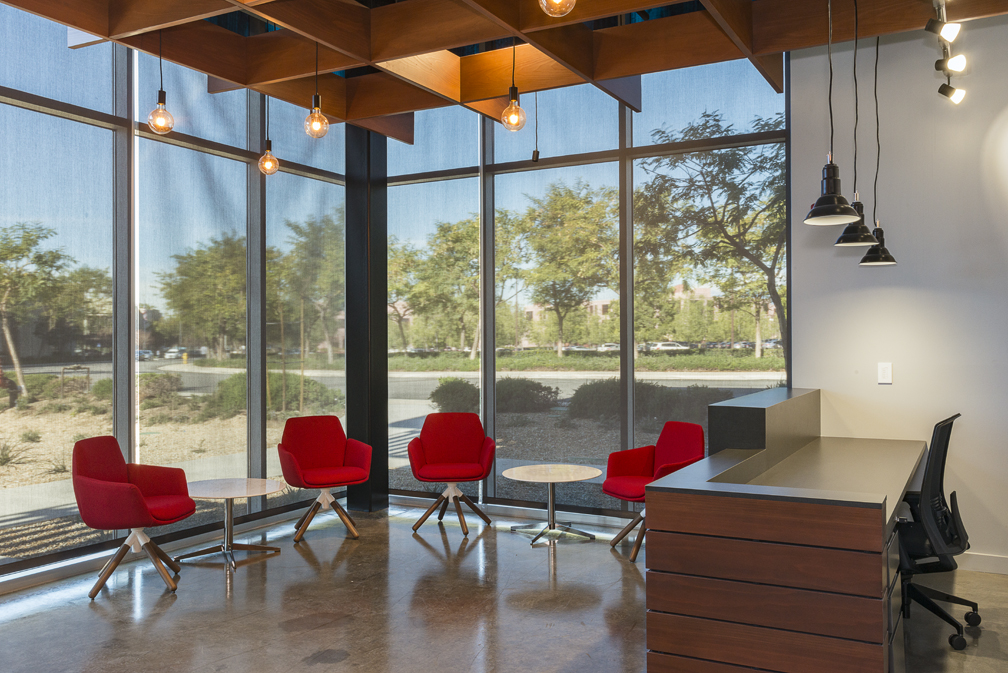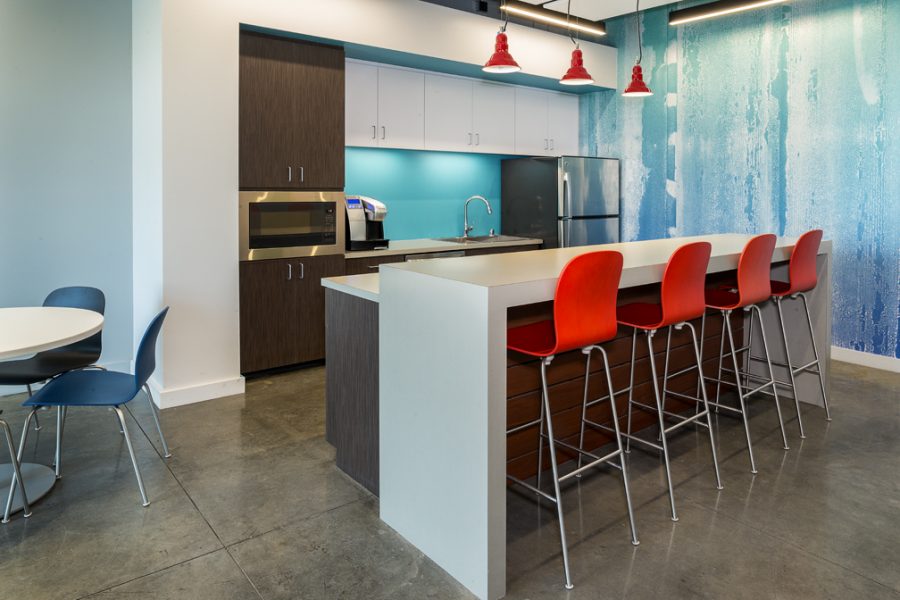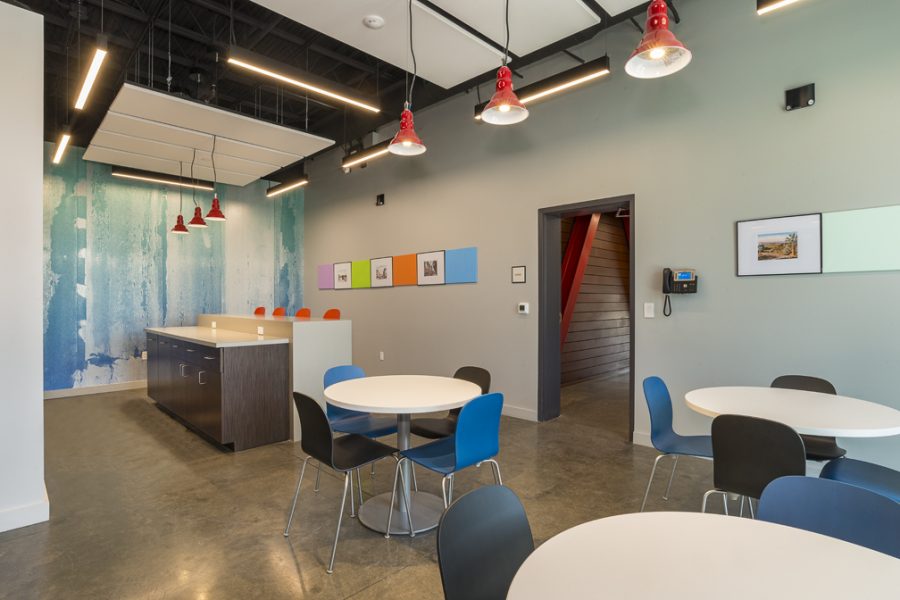 Situated in the second floor corner of the building, the conference room takes advantage of the northern sunlight and views through daylight harvesting and complex lighting controls.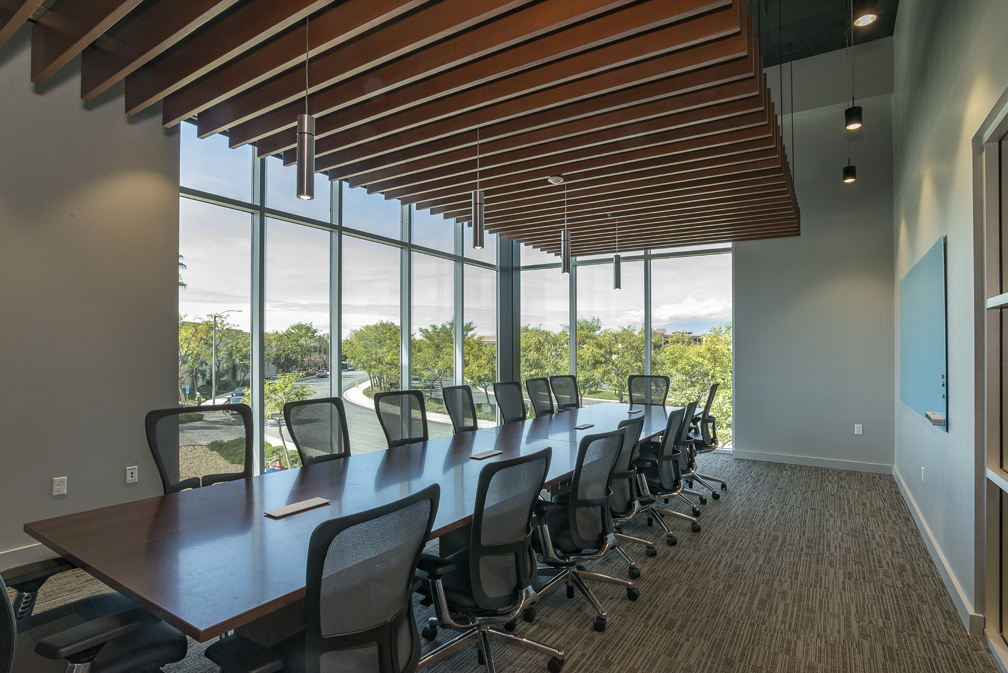 Native California redwood climbing the wall and extending overhead mimics the Sequoia tree canopies that draw thousands of visitors to the state per year.