CHALLENGE
The challenge of the Master Plan Implementation for the O'Brien House was to renovate several buildings, each with a separate architectural style within a city block to blend into one cohesive campus within the Mid-City District of Baton Rouge, while also keeping the buildings operational.
SOLUTION
The entire facility remained operational through each phase of construction, as we coordinated the temporary relocation and necessary staging/phasing of the campus construction projects. Phase I of the O'Brien House Campus Plan included the renovations of an existing warehouse into the new kitchen and dining facility that could serve all clients within a two-shift dining schedule.
We worked with the owner and the state dietitian to develop the kitchen equipment list, the design, layout, and flow of the facility and coordinated the utility locations and hookups with the manufacturers and engineers to minimize slab demolition during the construction phase. The materials used on the exterior were chosen to blend with the theme of the facility plan - simple, durable materials that created vibrancy within Mid-City and serve as a beacon of hope to clients that the O'Brien House serves.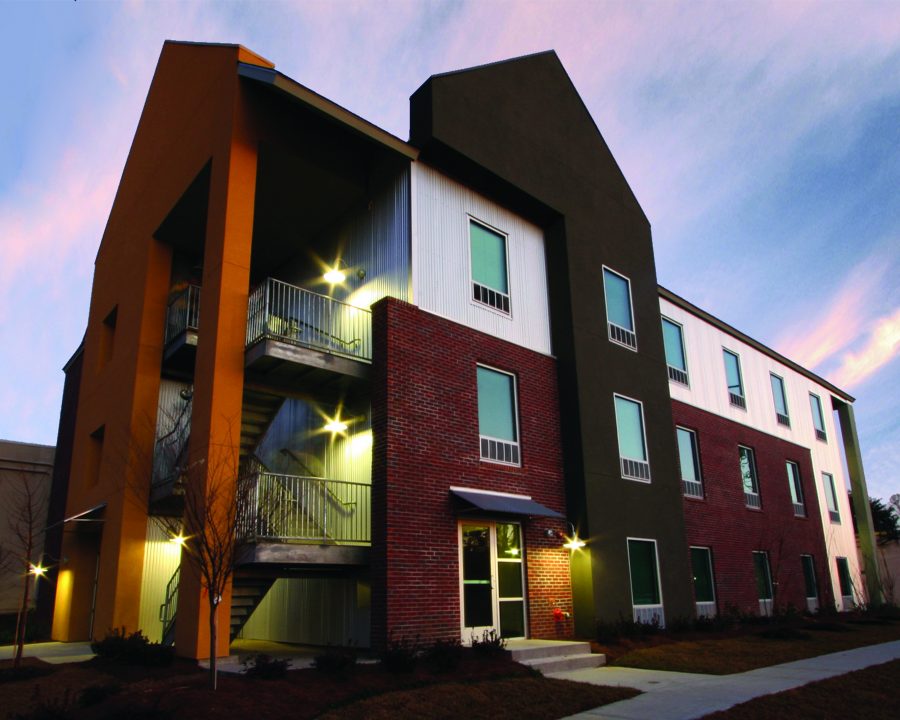 The three-story structure contains 32 single occupancy dormitories, with shared bathing and dining facilities for former clients of the rehabilitation program.