East Baton Rouge Career and Technical Education Center is a new 35,000 square foot, $12 million high school facility focused on serving students parish-wide as a hub for cutting-edge, industry-based, technical training and coursework. The facility houses three technical industry labs focused on carpentry, mechanical services, plumbing trades, electrical trades, manufacturing, instrumentation, 3-D design and modeling for fabrication, cyber-technology, and building information modeling.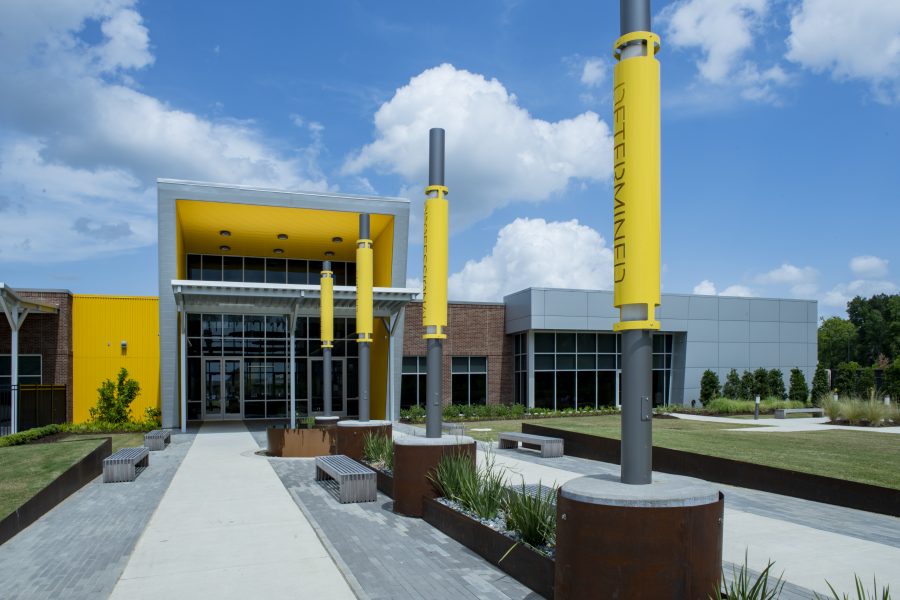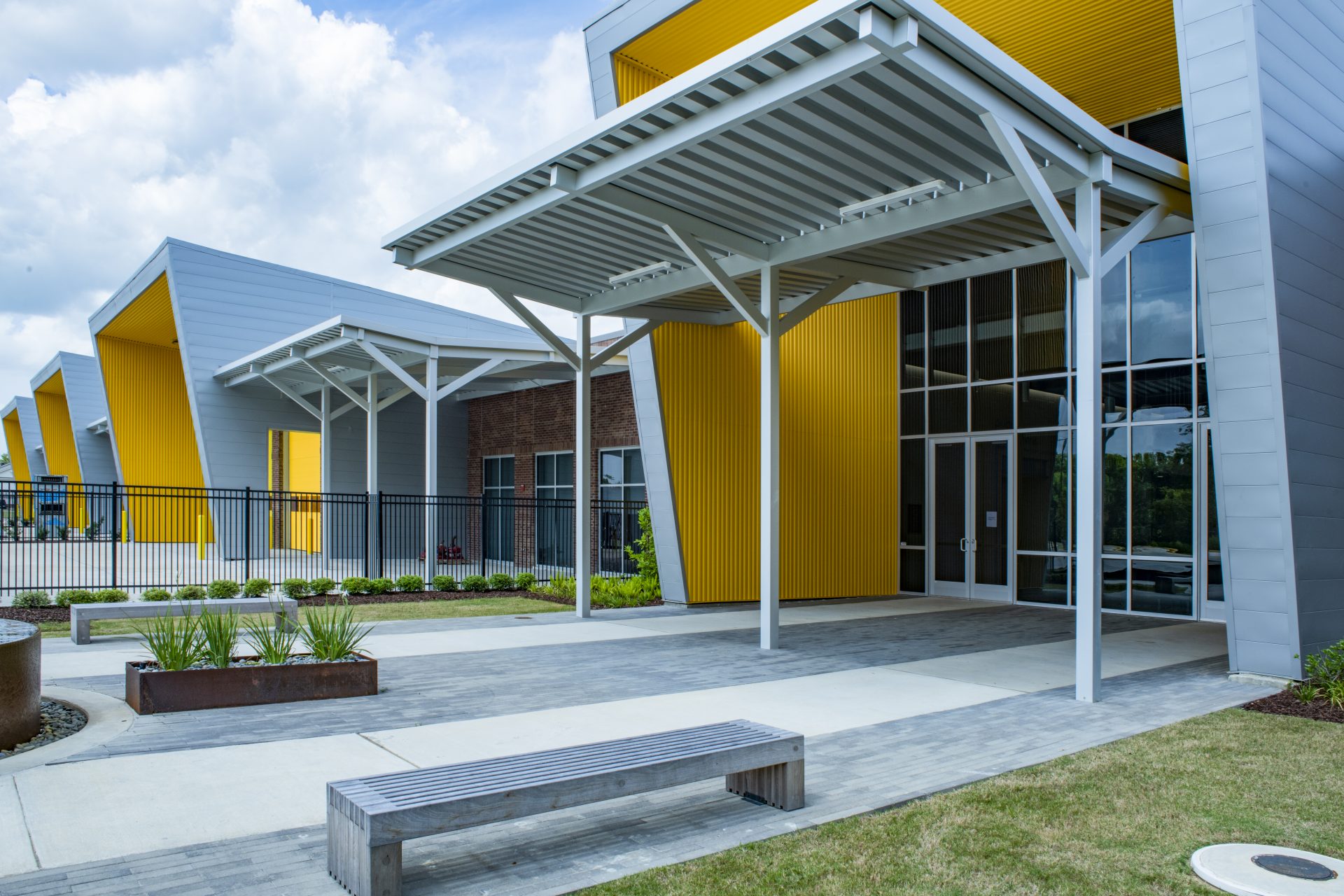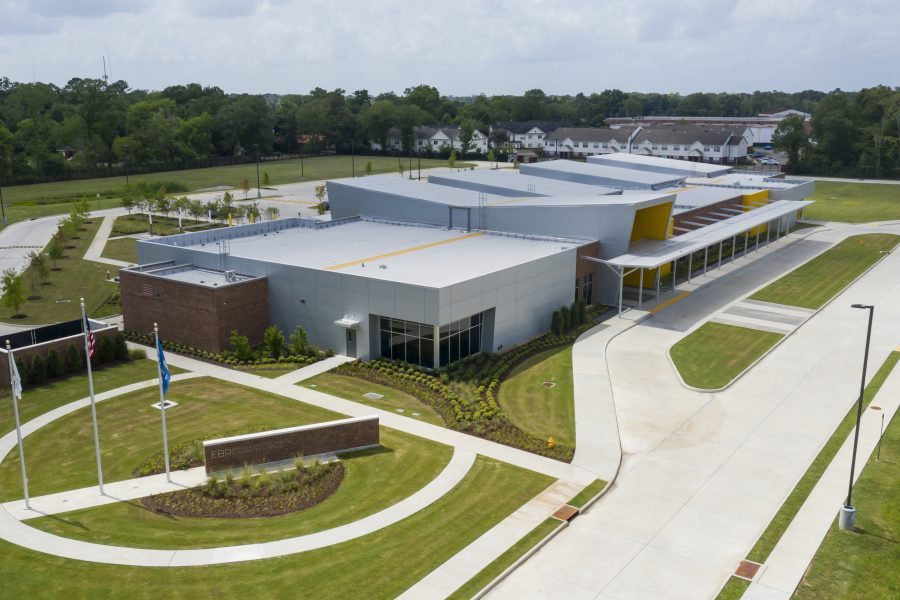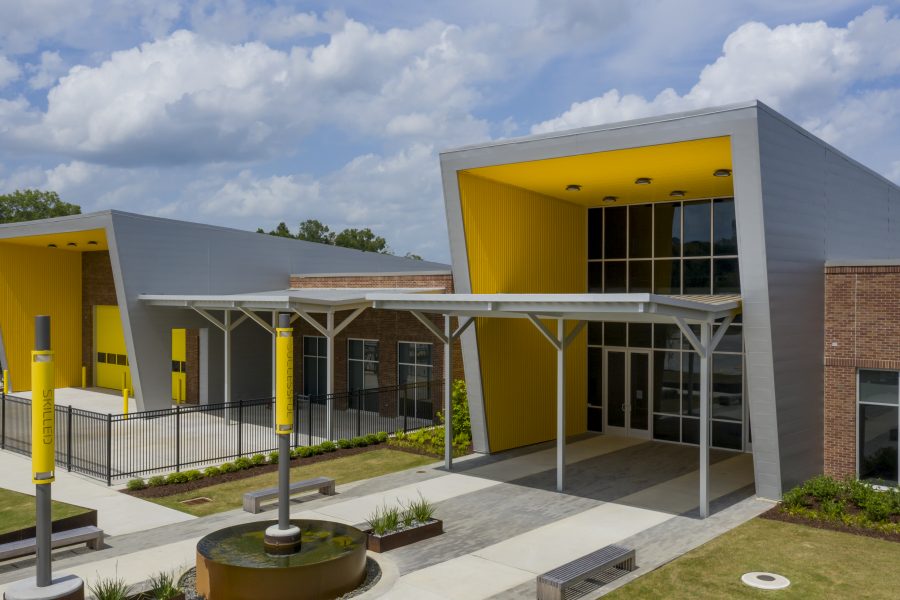 Wayfinding is the core of the interior design. The concept is based on the organizing principles of a computer motherboard. The student commons acts as the facilities hub, with color coded "circuits" radiating through the building to various programs.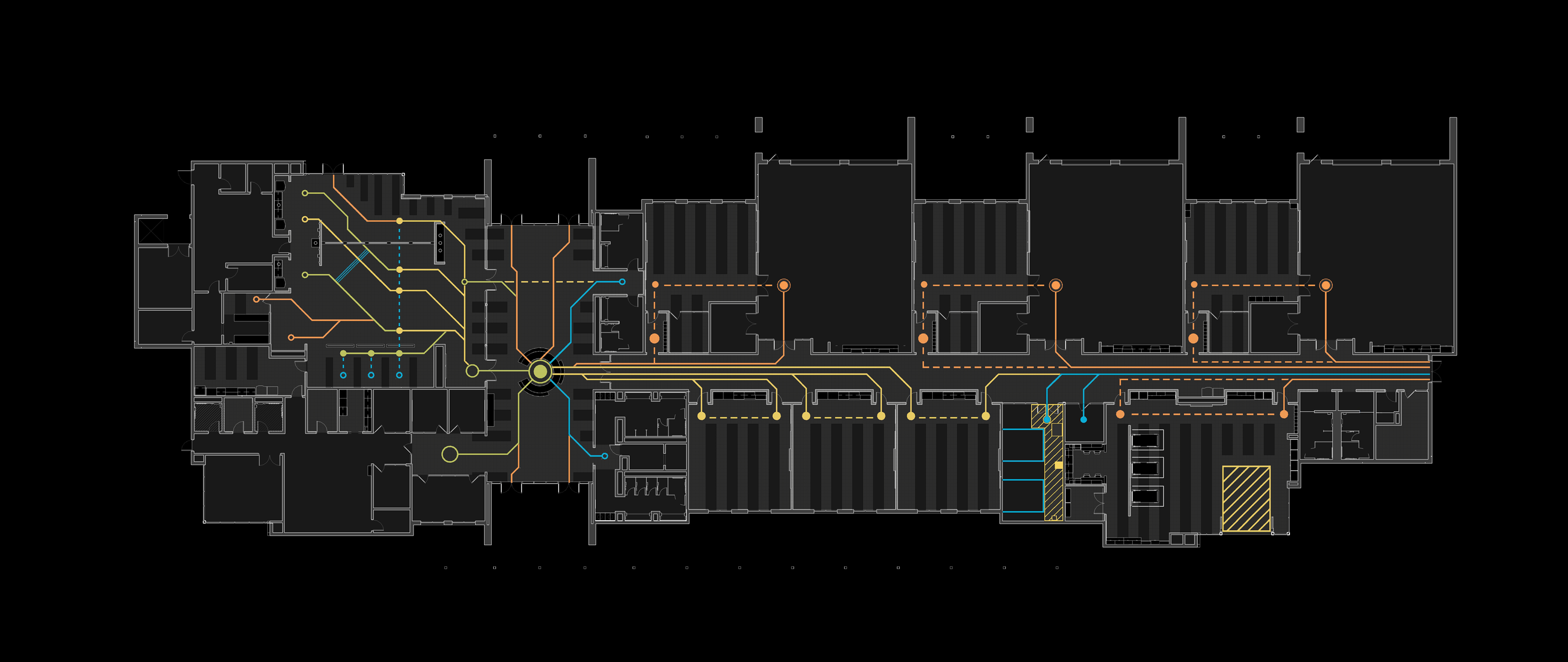 At the center of the student commons, a large round reception desk serves as both the informational hub and the physical hub of the building. From this nucleus a person can monitor all that enters and exits the building.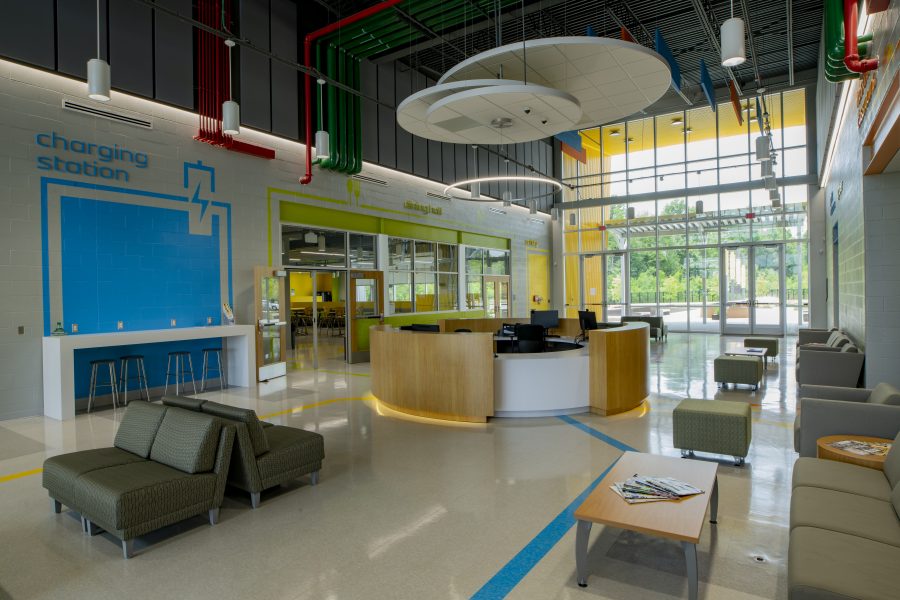 From the central desk, the color-coded motherboard floor patterns serve as wayfinding throughout the facility. Each colored circuit is tied to a programming system. Blue connects to restrooms and mechanical spaces; orange leads to laboratories; yellow routes to technology classrooms; green targets administration and gathering spaces. The wall graphics and signage correspond to this color scheme, supporting intuitive navigation.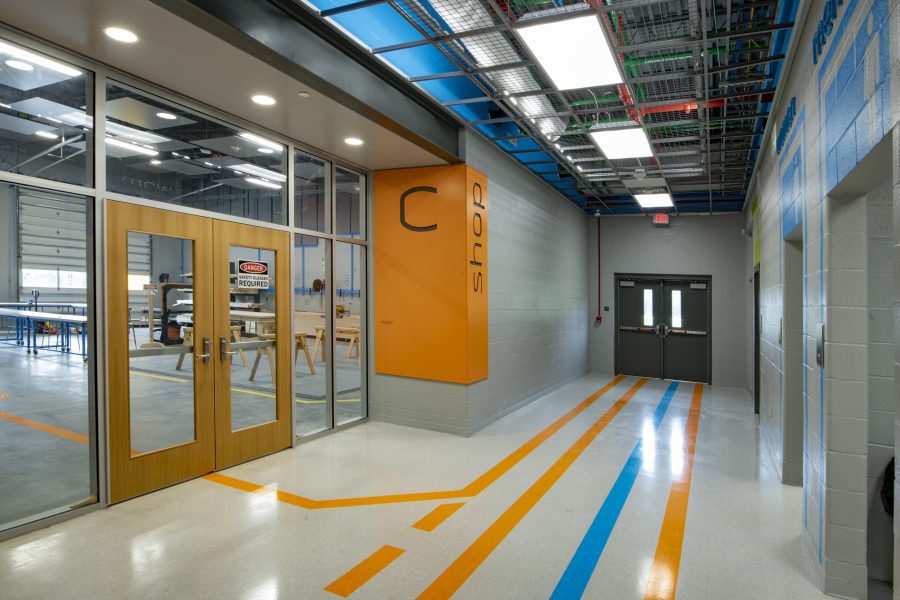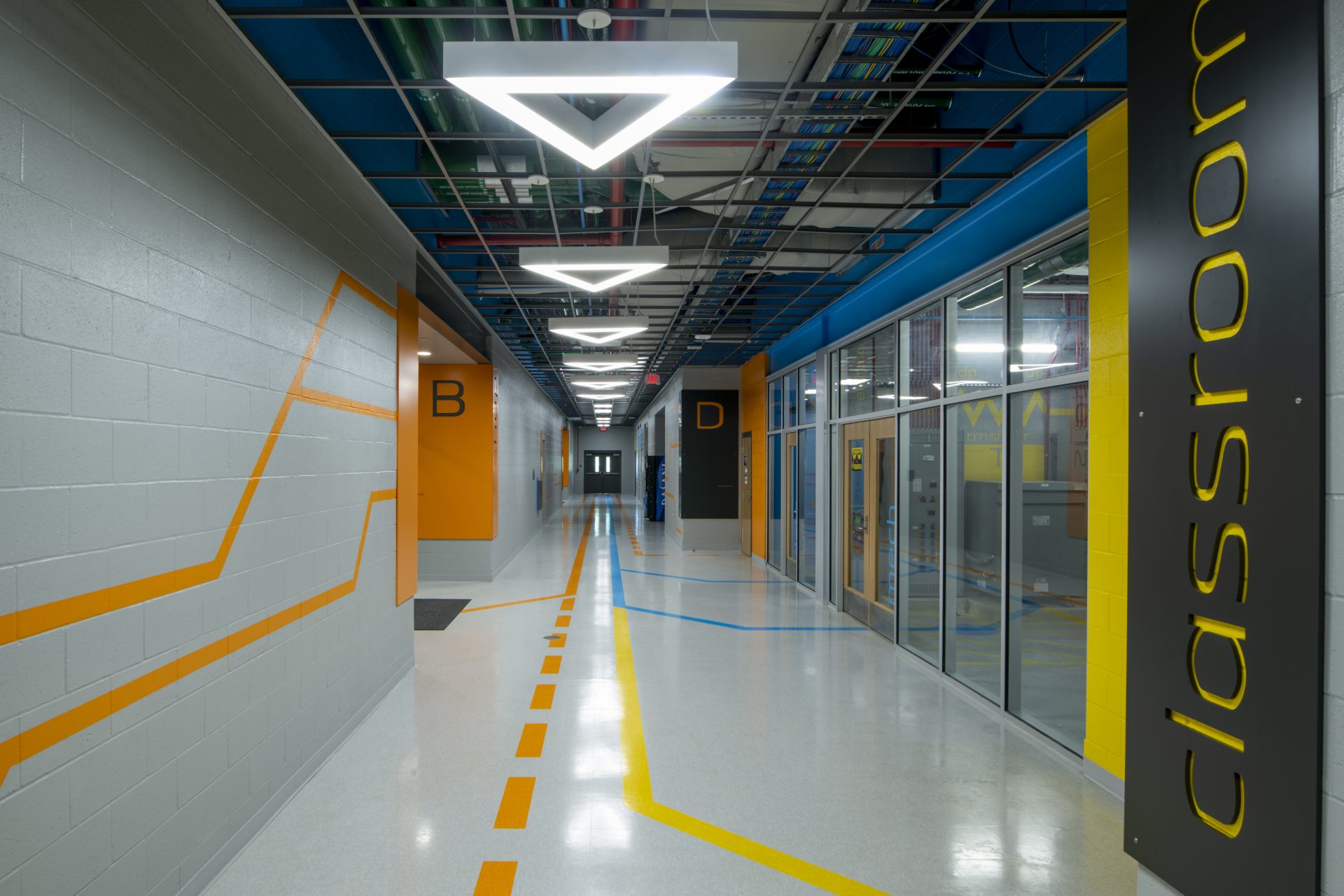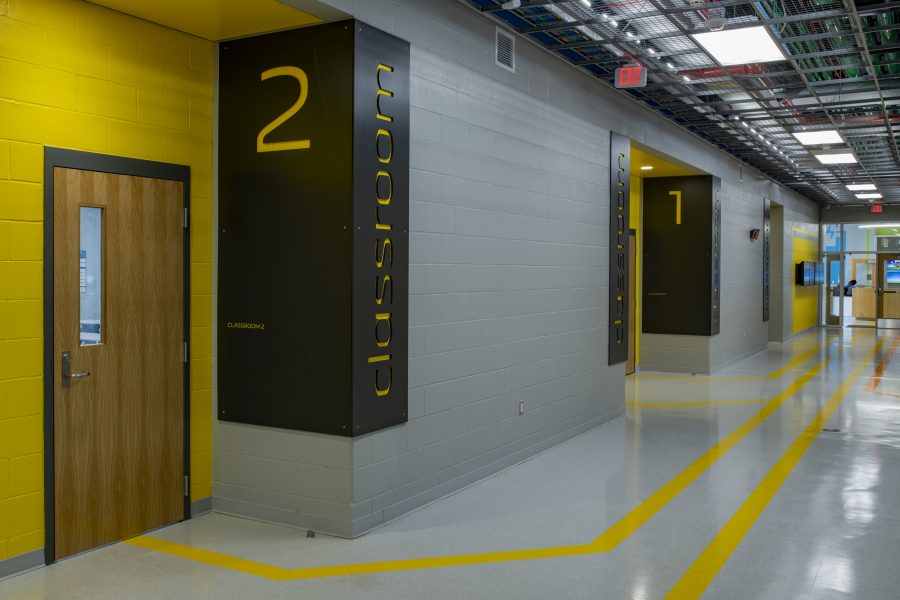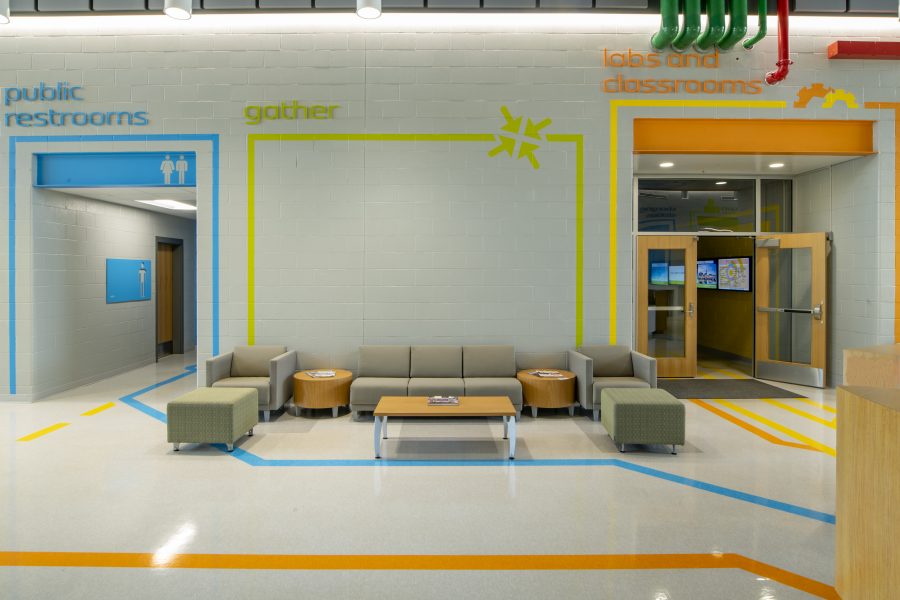 The design concept was for the facility to not only be a passive vessel for education, but to be an active participant in that education. All mechanical, electrical, plumbing, and technology systems in the building are on display. The building itself becomes a real-life diagram of concepts being taught in the labs and classrooms. The building is a teaching tool.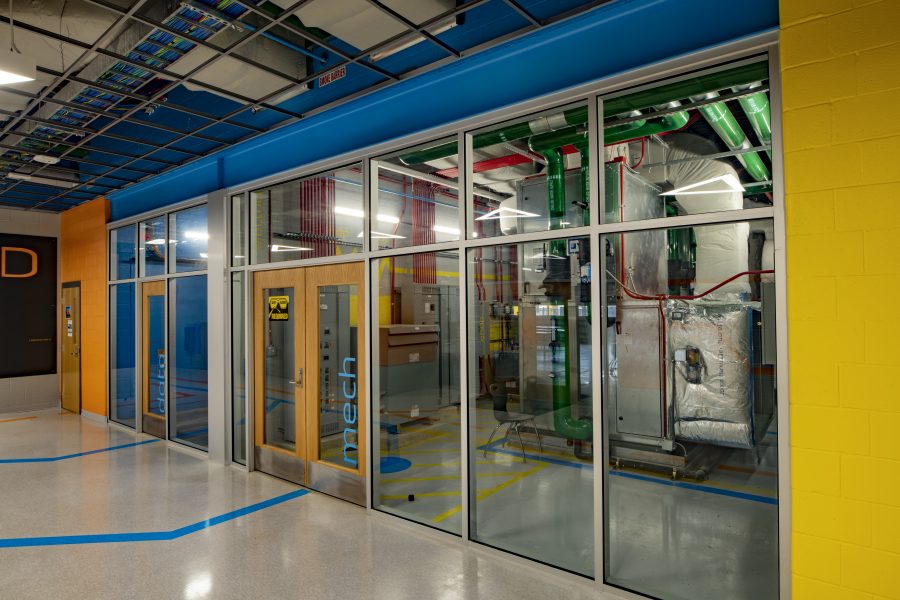 The medical lab hosts pre-nursing and emergency medical training courses, complete with a mock-up emergency room station. The facility also includes job training and interview/conference areas with state-of-the-art audio-visual systems to train students in soft skills required for today's workforce. The project was completed in July 2018.